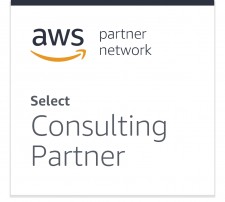 Rocket Insights, the fastest growing product agency in the United States, announces new DevOps service line
BOSTON, December 17, 2019 (Newswire.com) - Rocket Insights, Inc., a product agency helping craft the world's finest digital products announced DevOps as a new service line. Kevin Karwaski, Director of DevOps, said, "This new service will enable our customers to embrace effective workflows with modern tooling that enables quick iteration cycles and reliable code delivery patterns in the cloud."
The addition of DevOps as a service line builds upon the deep expertise that Rocket Insights has in designing and developing apps for clients and enables them to support their clients through launch and beyond. The service line has two primary offerings; engagements and managed services.
Engagements enable Rocket to partner with clients to bridge the gap between development and operations by providing strategic guidance and implementation of CI/CD pipelines, deployment infrastructure, full-stack observability solutions and security-related concerns.
The managed service offering enables Rocket to fully manage and host the entire stack on behalf of clients giving peace of mind for uptime and product support. More information regarding managed services can be found here.
Rocket's DevOps practice provides support across cloud providers, including AWS. Said Jesse Streb, Partner at Rocket Insights, "Our certified AWS partnership ensures that we are always able to deliver the most appropriate and well architected solutions on AWS to our clients."
This service has been successfully rolled out and delivered to multiple clients. Says Prabin Kanel, CTO of Framework Homeownership, "Rocket was instrumental in architecting our cloud infrastructure, implementing our test and delivery pipelines and generally helping us ensure a smooth, continuous and observable deployment strategy."
About Rocket Insights, Inc.
Part of Dept, Rocket Insights is the fastest growing product agency in the United States, focused on creating beautiful apps for Mobile, Voice and the Web.
Source: Rocket Insights, Inc.
Share: